Looking for your yin and yang in a Jacksonville-area home?
Allow us to show you a place where the amenities, floor plans and locations are, well, simply out the yin-yang!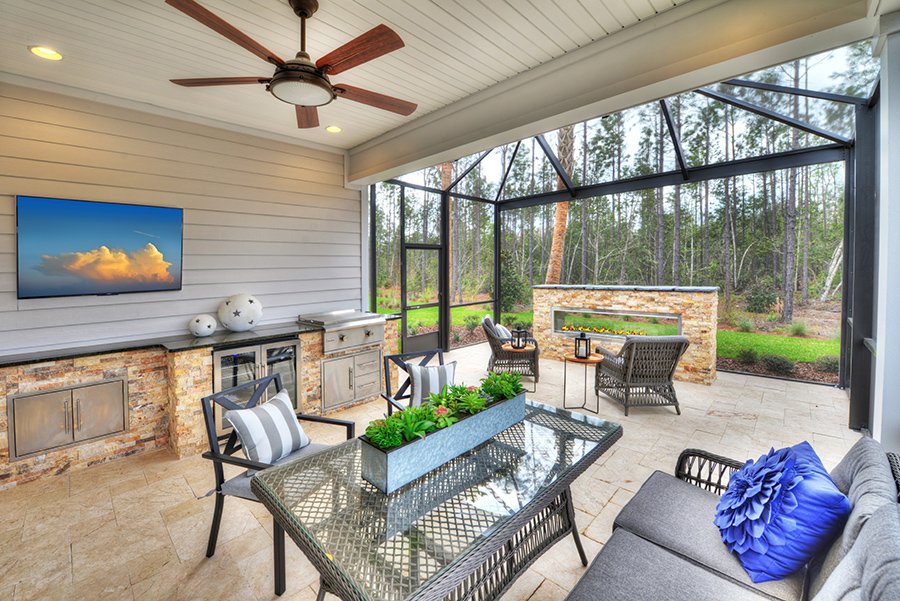 We're talking the Crosswater neighborhoods at Nocatee.
Perennially one of the nation's top-selling master-planned communities, Nocatee is located a scant 20 miles south of the Jacksonville area, in Ponte Vedra, Florida. It has enjoyed that top-10, best-selling status in the United State for decades, and frankly, there are reasons why.
Nocatee's size, breadth of neighborhoods, unparalleled amenities and roster of exclusive builders make it one of THE communities you must check out if you're seeking to build or buy a new custom home in northeast Florida.
Come see why!
Everything old is new again
The Crosswater neighborhoods — Heritage Trace, Liberty Cove, and Freedom Landing — are three of Nocatee's newest neighborhoods.
Prospective residents will find the latest technology, construction techniques and design when they visit all three neighborhoods, but they'll also find that Crosswater's appearance is working that yin-yang thing.
Liberty Cove, Heritage Trace and Freedom Landing homes are timeless yet familiar. You'll see new twists on traditional American architecture, plus classics such as front porches and dormer windows.
A cheery American flag on the flagpole greets you at Crosswater's main entrance, and don't be surprised to spot white picket fences surrounding some residents' yards.
Great amenities
By merely buying or building a new custom home in one of the Crosswater neighborhoods, you're immediately eligible for Nocatee's most renowned amenities. Near the top of the list are Splash Water Park, miles of multipurpose trails, pocket parks and larger community parks tucked into other Nocatee neighborhoods.
Good news! The Freedom Landing, Liberty Cove and Heritage Trace communities have their own amenities!
One is the Schoolyard, an exclusive park for Crosswater neighborhoods. It includes a playground, dog park, restrooms and a pavilion that looks like — you guessed it — an old-time school house.
Less than a quarter-mile away is Crosswater Park. Crosswater Park boasts some of the same fun activities as the Schoolyard, but on a much larger scale. There are two dog parks, one small and one large. Also a big resort-style swimming pool, pavilion, playgrounds, an event lawn and restrooms.
Why is this important? Soon, Crosswater residents won't have to hike, bike, skateboard or drive three miles north to enjoy watery fun at the gargantuan Splash Water Park. Unless they want to, of course.
Lastly, residents at Crosswater's three neighborhoods are perfectly positioned to enjoy the new Nocatee Landing once it comes online with a pavilion, restrooms and parking area. Steps away, really, from being able to get in a non-motorized personal watercraft — canoe, kayak — and paddle straight out to the nearby Tolomato River (Atlantic Intracoastal Waterway) and explore.
Ready for your Crosswater lifestyle? Talk to ICI homes here.