If you're bound for Jacksonville, Florida, whether in or out of state, Nocatee is one of the best places to focus your new-home search.
The master-planned community just south of Jacksonville, in the town of Ponte Vedra, is the nation's third best-selling community. There are reasons for that, not the least of which is Nocatee's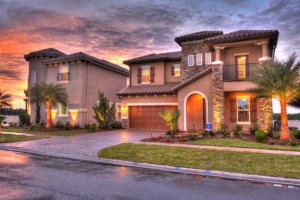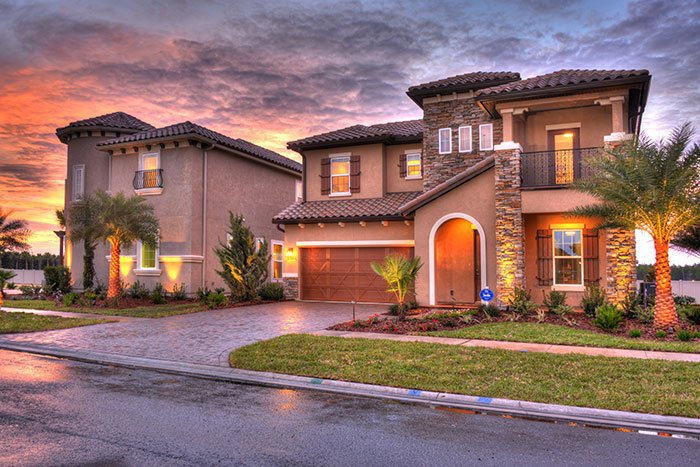 size. It's huge and beautifully sited near one of the country's booming metropolitan areas.
ICI Homes is active in Nocatee, and we're happy to have you join us. Drop by for a model-home visit or talk to us online. Either way, here's why a new custom Florida home at Nocatee is where you want to be.
Nocatee 101
Not familiar with Nocatee? It's south of Jacksonville proper, in the heart of "JAX's" fastest-growing suburbs. However, wipe the typical suburban scene from your mind. Nocatee encompasses more than 13,000 acres and includes wetlands, conservation areas, historical ground, an impressive tree canopy and plenty of ponds and lakes.
You'll see wide electric vehicle paths everywhere as part of Nocatee's ongoing trail construction to link all neighborhoods, amenities and Town Center. The community was the first in Northeast Florida to be approved for electric vehicles, and many residents zip everywhere in their environmentally friendly rides.
Aside from miles of running, walking, bicycling and cruising trails, Nocatee boasts its own water park — Splash Water Park — shopping, services and restaurants at its Town Center, neighborhood parks and dog parks scattered throughout the property, and a Fitness Club.
Look for ICI Homes in these neighborhoods
We're very busy at Nocatee. In Siena at Town Center, we build single-family homes with floorplans that range from 1,743 to 3,082 square feet. Mediterranean flourishes such as barrel roof tiles, stucco finishes and wrought-iron embellishments distinguish this neighborhood.
Choose from 12 Siena floor plans that offer ICI Homes' signature flexibility and sought-after Florida features. As Florida's Custom Builder, we're known for shifting rooms and re-configuring your chosen plan to make it fit your lifestyle, and this goes for all our work at Nocatee, including The Outlook at Twenty Mile neighborhood, Timberland Ridge and three Crosswater neighborhoods — Liberty Cove, Heritage Trace and Freedom Landing.
The Outlook at Twenty Mile features larger homes on land that once marked the halfway point of an historic road between the St. John's River in present-day Jacksonville, and historic St. Augustine to the south of Nocatee.
Timberland Ridge, located in the northern reaches of Nocatee, offers classic suburban living bounded by conservation areas and water views. It's convenient to nearby resident parks, swimming pools and playgrounds in Twenty Mile and Cypress Park.
The Crosswater neighborhoods where you'll find ICI Homes — Liberty Cove, Heritage Trace and Freedom Landing — are located in the southern part of Nocatee, All three foster a more traditional design on settings just as splendid as more established Nocatee neighborhoods. Think porches, classic vernacular touches such as shutters and timeless exteriors.
Ready to check out Nocatee? Talk to us here.